(Wednesday, May 27th)
Lakeview Ministries has cancelled our normal summer camp programs due to the COVID-19 pandemic.
This is a decision we reached only after a great deal of information gathering, discussion, and prayer. Summer camp families and children, know that we grieve along with you for the loss of your camp experience.
You can find out more information about this difficult decision in our SUMMER CAMP CANCELLATION ANNOUNCEMENT.
We recognize this may be hard news to share with your children, and difficult for you to process yourself. Here are some tips for explaining camp cancellation to kids of different ages, and for caring for yourself: TOOLS FOR PARENTS.
We also made a special VIDEO just for kids letting them know how much we're going to miss them at camp this summer.
We hope these help you and your children as you process through this difficult news.
If you were registered for a summer camp program, you should have received an email with a survey allowing you to choose what to do with your registration balance. You can also access this survey HERE.
We have created ALTERNATIVE SUMMER PROGRAM OPPORTUNITIES for you and your children to come out to camp this summer. Click below to learn more:
We appreciate your prayers during this time-know that we are praying for you.
Grace and peace in Christ,
The Lakeview Staff and Board of Directors
---
---
Latest News and Updates (including weekly Plan of Action updates)
(June 1st) Plan of Action Summary Update #4: June 1st POA Update
Includes: Normal summer programs cancelled, Village clusters available to rent, Alternative Programming Survey
(May 18th) Plan of Action Summary Update #3: May 18th POA Update
Includes: June 7-13 programs cancelled, New registration procedure, Update on status of camp guidelines
(May 11th) Plan of Action Summary Update #2: May 11th POA Update
Includes: May 31-June 6 programs cancelled, NEW sessions added to end of summer, New registration procedure, Update on status of CDC camp guidelines
(May 4th) Plan of Action Summary Update #1: May 4th POA Update
Includes: Response to "Back on Track" plan
(May 1st) An email sent to all with details on our Plan of Action for Summer 2020: Plan of Action Email

(April 14th) The latest update from Executive Director David Vandercar on camp, including an explanation of the May 1st target date and how camp has been planning and preparing as we look ahead: Video Update #2
(March 23rd) An update from Executive Director David Vandercar on camp and this current situation: Video Update #1

---
Lakeview TV
A great way to join in the camp fun even when you can't be here in person. Enjoy hanging out with the Lakeview crew for some faith-based laughter each Monday-Friday.
---
Family Resources
Resources for you to use to engage your kids and encourage yourself.
---
Send a Tiggy-gram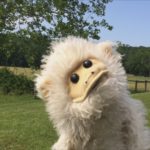 Do you have a child dealing with a canceled birthday party, or just someone in your life who could use some cheering up? Contact us below and we'll record a customized message from Tiggy for them! Because really, who couldn't use a little more Tiggy in their life?
---
We Want to Pray For You
We are already praying for you and your family every week, but please, we would love to hear from you about how we can specifically be praying for you. Share with us below.
---
How You Can Pray For Us:
Prayers of praise for the many children and families we were able to bring out to camp this summer!
Prayers for wisdom and discernment as we continue to make decisions about how camp will operate moving forward in this pandemic.
Prayers for financial security as we deal with the impact of losing our normal summer camp revenue.